NETZSAVE - Your expert for surface protection, surface cleaning and care
The net sleeves reliably protect the surface and edges of your workpieces and tools. The highly elastic netting adapts perfectly to the product form and enables space-spacing storage. With NETZSAVE protective mats, various layers of workpieces can be separated easily and gently. Anti-slip mats also provide additional safety and protection.
NETZSAVE offers suitably resistant mats for chemical or thermal parts cleaning.
The protection program is completed by net protection caps and shaft support systems in the form of shaft combs.
Taper cleaner / Taper wiper as internal and external cleaner for machine spindles, tool holders and sleeves as well as for the tools themselves. They are indispensable for ensuring precise concentricity and maximum power transmission in terms of precision, quality and efficiency. They are also indispensable for caring for high precision machine elements.
Special cylinder cleaners are suitable for the perfect cleaning of precise bores in workpieces after drilling, turning, milling and honing.
We offer a wide range of in-stock products – either on rolls or cut to size according to your specifications. Special solutions such as alternative colors or modified product specifications are also possible.
Do you want more information about our NETZSAVE products? No problem! Simply download one of our brochures here. Whether for furniture protection, parts cleaning or general protective nets and mats for production parts, here you will find everything you need to know about NETZSAVE. Still unsure about something? Then contact us in person.
We would be happy to send you printed material on request!
As an expert in the field of protective nets, we are in constant contact with our customers. Do you have any special requests, ideas or a complex problem that needs solving? We would be delighted to design a custom-made NETZSAVE product together with you. We pride ourselves in our great flexibility and comprehensive know-how. Give us a call or get in touch by email. Our experts are always there for you.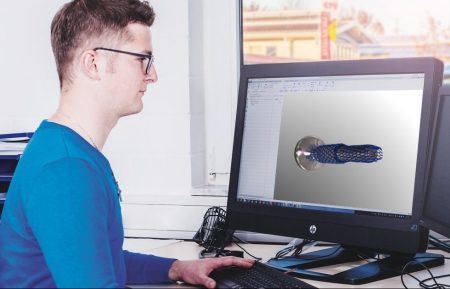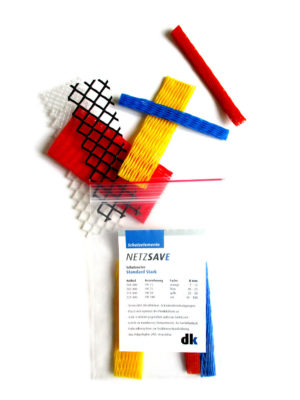 We have a wide range of products in stock – available either on the roll or cut to your requirements. Special solutions, such as alternative colours or modified product specifications are also possible.
You want to convince yourself of our products? No problem!
Request one of our sample packs containing a range of different protective nets here.
NETZSAVE – The expert for protective nets and cleaning elements
NETZSAVE specialises in solutions with storage and transport plastic protective nets (PE, PP, PA) for industry and manufacturing and cleaning elements. All NETZSAVE products are fully recyclable. They can be mechanically recycled (re-granulation of plastic), chemically recycled (chemical breakdown to recover the base substances) or used for energy generation through combustion.
Optimum customer service goes without saying – we respond flexibly to your wishes and requirements. Easy ordering, top consultation, fast delivery.
We look forward to hearing from you!